sex toy maker finally gets the CES award she was denied
when the group behind the consumer electrics show[1] revoked an award from a women's sex toy[2] company earlier this year it ignited controversy. the annual conference, which showcases the cutting-edge in consumer tech, came under fire from allegations of gender-bias and discrimination against sex tech. now four months after osé manufacturer lora dicarlo wrote a damning open letter to the CTA about the fiasco, the organization has backtracked and re-awarded the accolade.
the banned sex toy in question was a hands-free device developed by an almost entirely female team. engineers used micro-robotic technology that mimics all of the sensations of a human mouth, tongue, and fingers, for an experience that feels just like a real partner.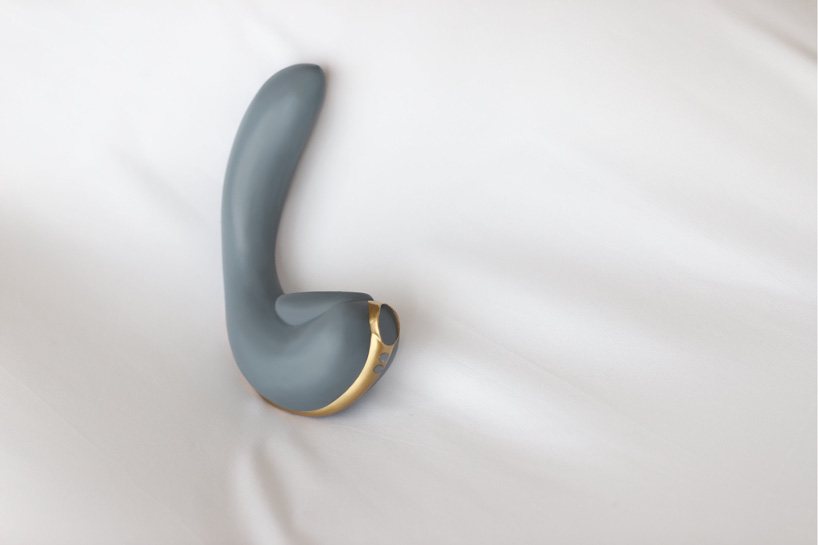 images courtesy of lora dicarlo
after winning the 'honoree' designation in the robotics and drones category of the CES innovation awards, haddock wrote[3]: 'my team rejoiced and celebrated,' haddock wrote in an open letter on the company's website. 'a month later our excitement and preparations were cut short.'
the organization behind the annual las vegas-based trade show apparently told the company that its product didn't comply with the rules. the show and award's organizer, the consumer technology association, allegedly cited rules saying products that are 'immoral, obscene, indecent, profane or not in keeping with CTA's image will be disqualified.' the show has previously spotlighted male-focused sex tech, most notoriously the AI-powered sex dolls.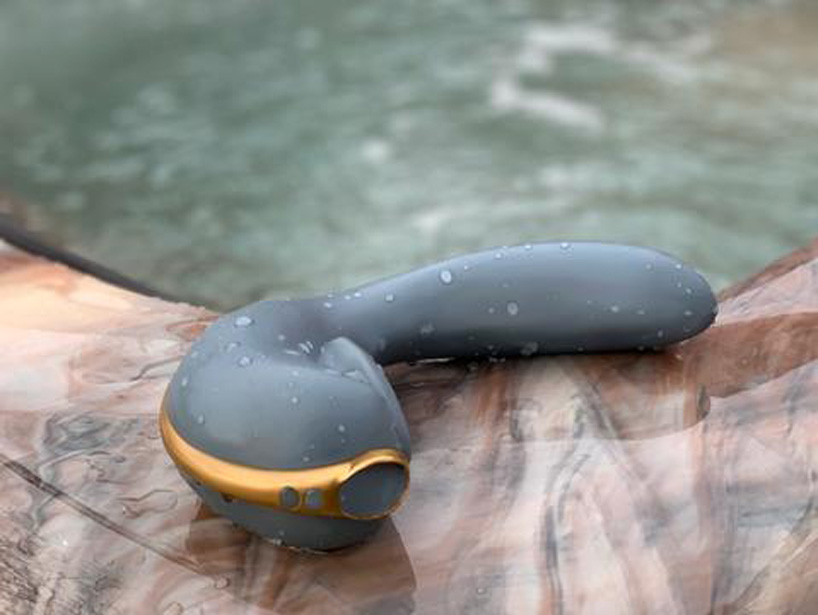 the administrators then backtracked and said the product simply didn't fit in the robotics and drones category. in her open letter, haddock calls this an 'insulting and frankly ridiculous assertion' noting that her team of engineers designed the osé in partnership with oregon state university, whose robotics lab is ranked as one of the best in the nation.
CES has come under fire before for its failure to represent women, in particular for its condoning the use of 'booth babes[4]'. as reported by the verge[5], female guest numbers a very few with just one-fifth of 2018's attendees were women[6]. in the last few years keynote speakers have rarely been female, although CES did add two in 2018 after criticism.
CTA spokesperson sarah brown said in an email that the award was revoked because 'the product does not fit into any of our existing product categories and should not have been accepted for the innovation awards program.' brown cites the same problem as to why it wasn't allowed to exhibit, telling techcrunch[7] that the company that it wasn't allowed to exhibit 'because they don't fit a product category.'
now, in a press release announcing the re-allocation of the award, CTA's senior vice president of marketing and communications jean foster commented:
'CTA did not handle this award properly. this prompted some important conversations internally and with external advisors and we look forward to taking these learnings to continue to improve the show.'
kieron marchese I designboom
jan 09, 2019
Source URL: Read More
The public content above was dynamically discovered – by graded relevancy to this site's keyword domain name. Such discovery was by systematic attempts to filter for "Creative Commons" re-use licensing and/or by Press Release distributions. "Source URL" states the content's owner and/or publisher. When possible, this site references the content above to generate its value-add, the dynamic sentimental analysis below, which allows us to research global sentiments across a multitude of topics related to this site's specific keyword domain name. Additionally, when possible, this site references the content above to provide on-demand (multilingual) translations and/or to power its "Read Article to Me" feature, which reads the content aloud to visitors. Where applicable, this site also auto-generates a "References" section, which appends the content above by listing all mentioned links. Views expressed in the content above are solely those of the author(s). We do not endorse, offer to sell, promote, recommend, or, otherwise, make any statement about the content above. We reference the content above for your "reading" entertainment purposes only. Review "DMCA & Terms", at the bottom of this site, for terms of your access and use as well as for applicable DMCA take-down request.
Acquire this Domain
You can acquire this site's domain name! We have nurtured its online marketing value by systematically curating this site by the domain's relevant keywords. Explore our content network – you can advertise on each or rent vs. buy the domain. Buy@TLDtraders.com | Skype: TLDtraders | +1 (475) BUY-NAME (289 – 6263). Thousands search by this site's exact keyword domain name! Most are sent here because search engines often love the keyword. This domain can be your 24/7 lead generator! If you own it, you could capture a large amount of online traffic for your niche. Stop wasting money on ads. Instead, buy this domain to gain a long-term marketing asset. If you can't afford to buy then you can rent the domain.
About Us
We are Internet Investors, Developers, and Franchisers – operating a content network of several thousand sites while federating 100+ eCommerce and SaaS startups. With our proprietary "inverted incubation" model, we leverage a portfolio of $100M in valued domains to impact online trends, traffic, and transactions. We use robotic process automation, machine learning, and other proprietary approaches to power our content network. Contact us to learn how we can help you with your online marketing and/or site maintenance.